About Murray Ambulance Service
Established in 2008 Murray Ambulance Service is fully licensed by the Pre-Hospital Emergency Care Council (PHECC) to provide nationwide Frontline Ambulance Services. Murray Ambulance Service is the highest quality ambulance service in Ireland, holding independent accreditation from CHKS and holding the ISO 9001:2015 award.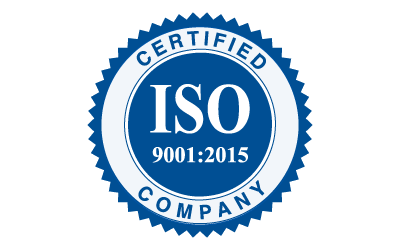 "Don't worry, ask for Murray!"
'Our mission is to transport patients to their specified destination, safely, on time, and in keeping with the very highest standards of patient care'.
What we do
Patient Transport
Providing the highest quality patient transport services. Our patients are cared for by fully qualified PHECC registered ambulance personnel. We pride ourselves on the highest quality and punctuality of our service.
Our core business is intra-facility transportation and home transport or repatriation services, for more information info@murrayambulance.ie
or call 094 92 50 999
Event Cover
We have extensive experience in event medical cover having partnered with Connacht GAA, Connacht Rugby, Roscommon Races, Mayo Motor Club and many more sporting and non sporting organisations. We have provided medical cover to non-sporting events such as street festivals, TV production shoots and other large gatherings. Our fleet of medical buggies also provide comfortable and timely transport where larger vehicles cannot reach.
You can Book your Event Cover with us here
We are a licensed training partner of PHECC for the delivery of Cardiac First Response - Community (CFR C) and Cardiac First Response - Advanced (CFR A). We can also facilitate the delivery of other training courses such as First Aid Response (FAR) and Manual Handling. Murray Ambulance Service are also approved Emergency Services Driving Standard instructors for blue light driving and other advanced driving techniques for those involved in emergency organisations. See a list of our courses and book a place using this link.
The Patient Transport experts
Along with our punctuality the patient is the core focus of Murray Ambulance Service. Our fleet of Renault Master Ambulance Vehicles have state of the art suspension systems and our Stryker XPS stretchers ensure patient comfort. All of our ambulance vehicles are equipped with Lifepak monitoring and defibrillation machines, LSU suction machines and other modern emergency life saving medical equipment. The Styker stretcher system can also accommodate incubators safely and securely. All Murray Ambulance Staff are trained not only as elite medical practitioners but also in Patient Moving and Handling, Infection Control, Hand Hygiene, Tusla Child First and ESDS driving techniques.
"You never want to have to call an ambulance, but 10 days ago my family had to call one for me. Murray Ambulance (Jim & Luke) were the height of professionalism, caring and made me feel safe. I hope I never have to call an ambulance again, but if I did I'd call Murray Ambulance Service!"

Literally a last minute event for tomorrow and they worked within the budget, excellent service

Our Work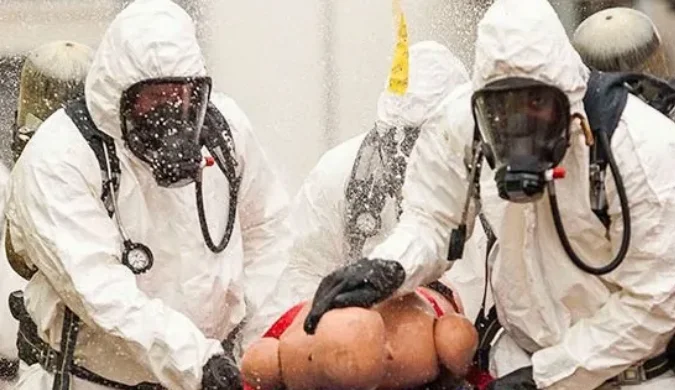 TROPICSAFE
TROPICSAFE is a project co-funded by the programme Erasmus+ of the European Union, it involves the development of Training protocols for the safe and careful transfer of patients with tropical and highly infectious diseases. Murray Ambulance Service is the Irish partner member of the project which has come to the fore with the arrival of the highly infectious Covid-19 virus.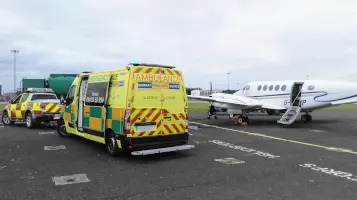 Repatriation
Murray Ambulance Service has a network of international partners that help to facilitate repatriation services for our clients. We have facilitated international repatriation for various reasons from patients retiring to Ireland who require medical assistance to unfortunate holiday makers.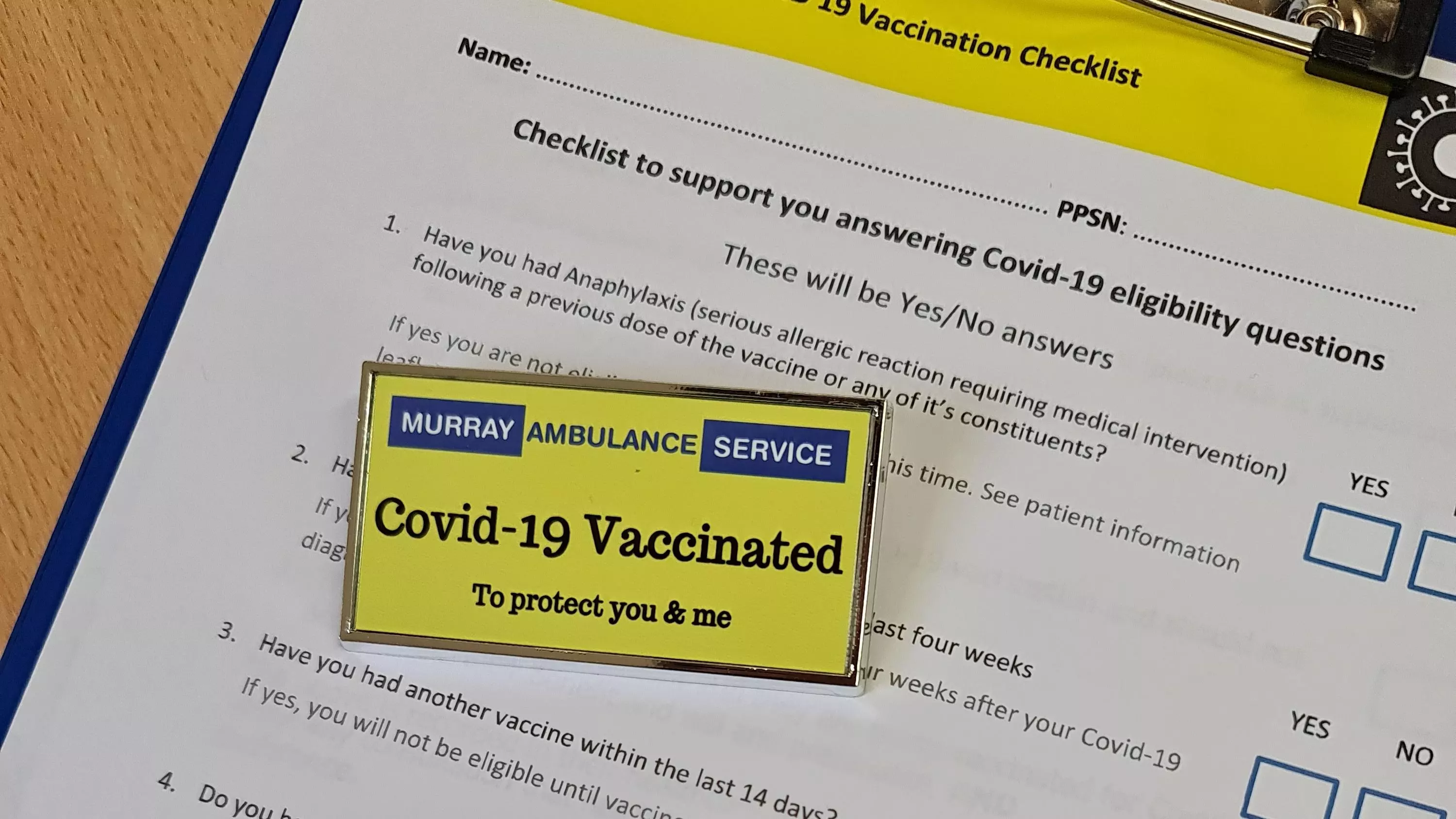 Covid-19 Vaccinators
Murray Ambulance Service are proud to have worked with the HSE to supply Vaccinators and Vaccination Observers to Vaccination Teams along the western seaboard.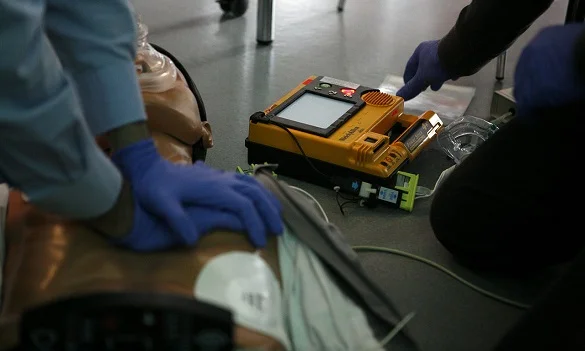 CFR Community
A Cardiac First Responder Community (CFR C) level is a person trained in cardiopulmonary resuscitation (CPR) and in the use of an automated external defibrillator (AED) who can respond to someone who has suddenly collapsed. A cardiac first responder plays a critical role in keeping a person alive until the commencement of expert medical care. Murray Ambulance Service is a PHECC recognised institution in CFR Community and Advance levels.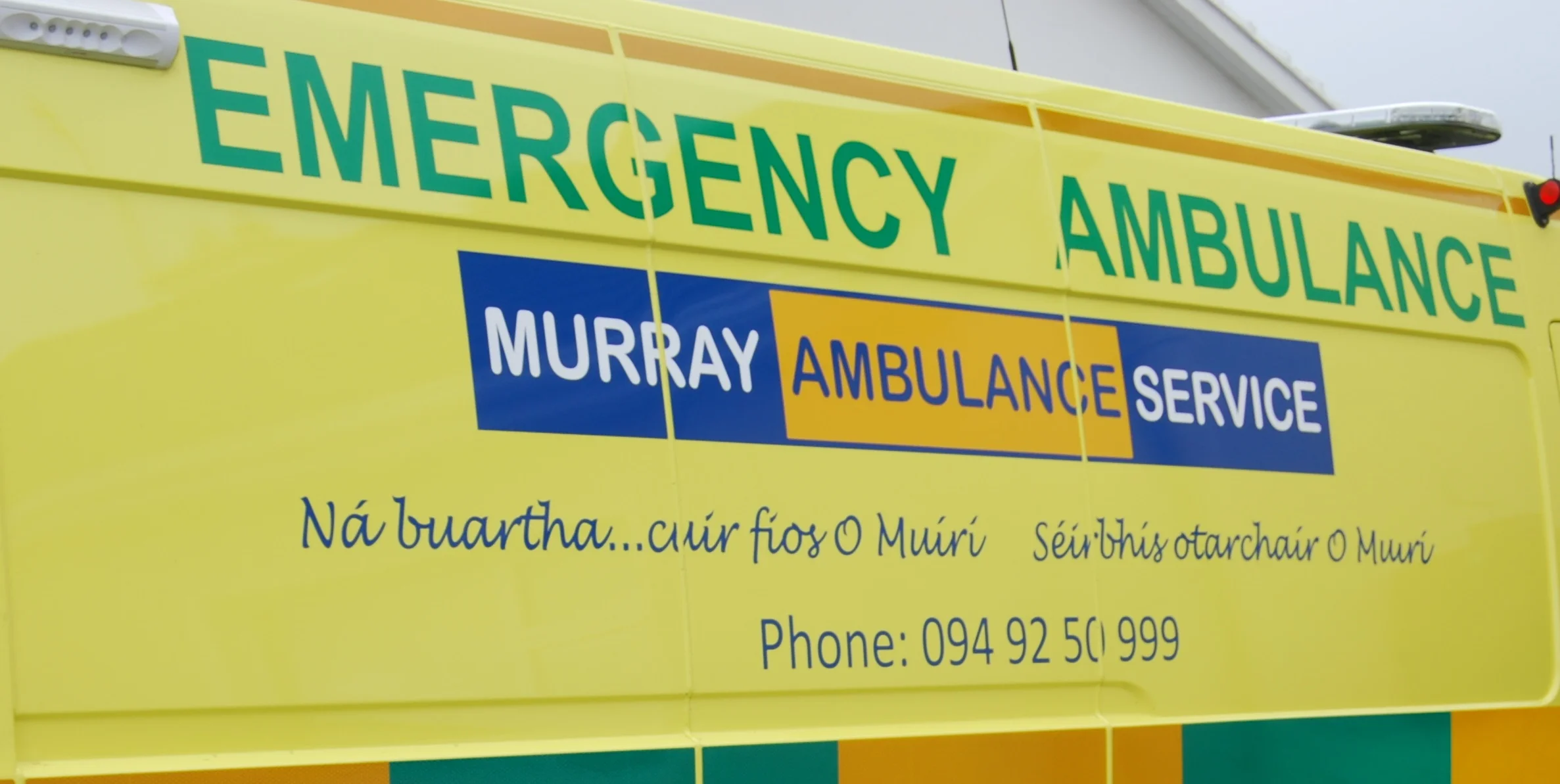 Patient Centered Company
"Don't worry, ask for Murray!"
At all times our patients are our focus.


"A really professional outfit who I'd have absolutely no hesitation in dealing with or recommending in future" - Al McGee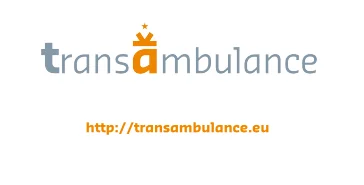 Transambulance Project
The Transambulance project is a joint European Union project to investigate different ambulance personnel training across Europe and develop a solution to create a more modern e-learning approach and standardised level across the EU. Murray Ambulance Service is the Irish partner on the project as a core member.
Our team members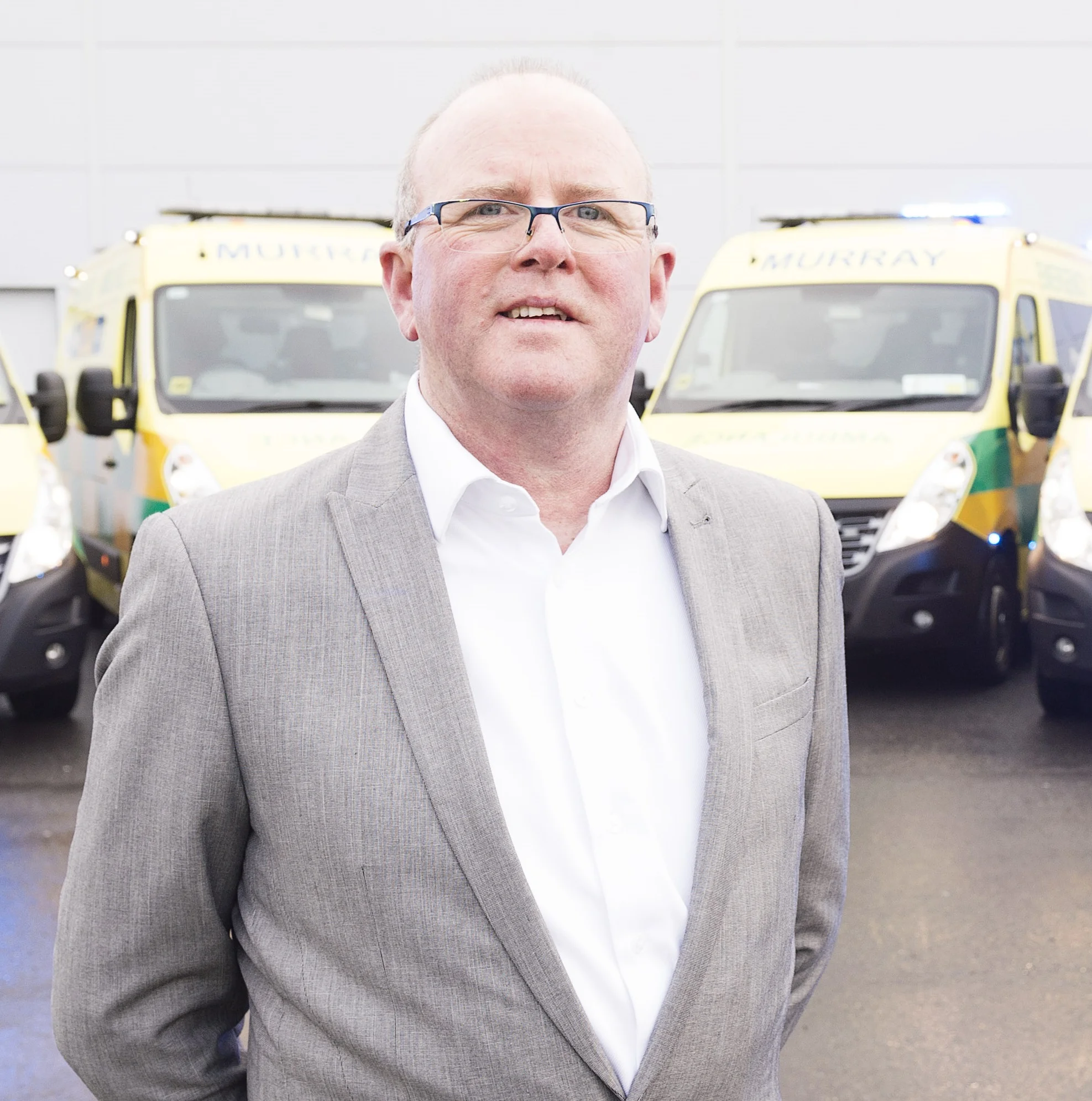 James Murray
James has worked for almost 35 years as a Paramedic and was cofounder of Blackrock Ambulance (established in 1999 and sold on in 2006). James started Murray Ambulance Service with Siobhan Murray in 2008 and since then has strived to ensure that it has become the highest quality ambulance service in Ireland. James has encouraged support and sponsorship for many teams and organisations including Castlebar Celtic, Castlebar Rugby Club, Ballisodare GAA, Mustangs Basketball team, Castlebar Pantomime and Mayo Roscommon Hospice.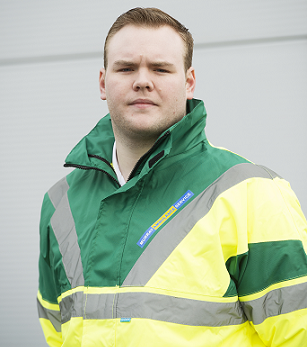 Luke Murray
Luke Murray is working with Murray Ambulance Service since 2014. His role as Operations Manager encompasses many aspects of Murray Ambulance Service operations including Fleet Management to ensure the smooth running of all vehicles and equipment. His computer science qualification has also helped to transform the company into an IT leader in the industry.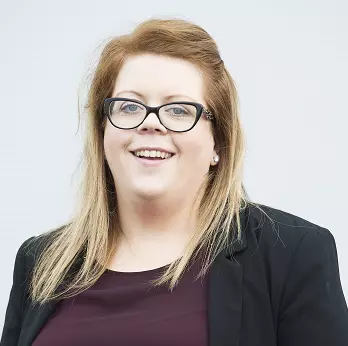 Breda Prendergast
Breda is the Head of Accounts in Murray Ambulance Service. Breda completed a Degree in Business in Accounting & Computing from Sligo IT and has gained invaluable experience in both the public and private sector before joining Murray Ambulance Service in 2012.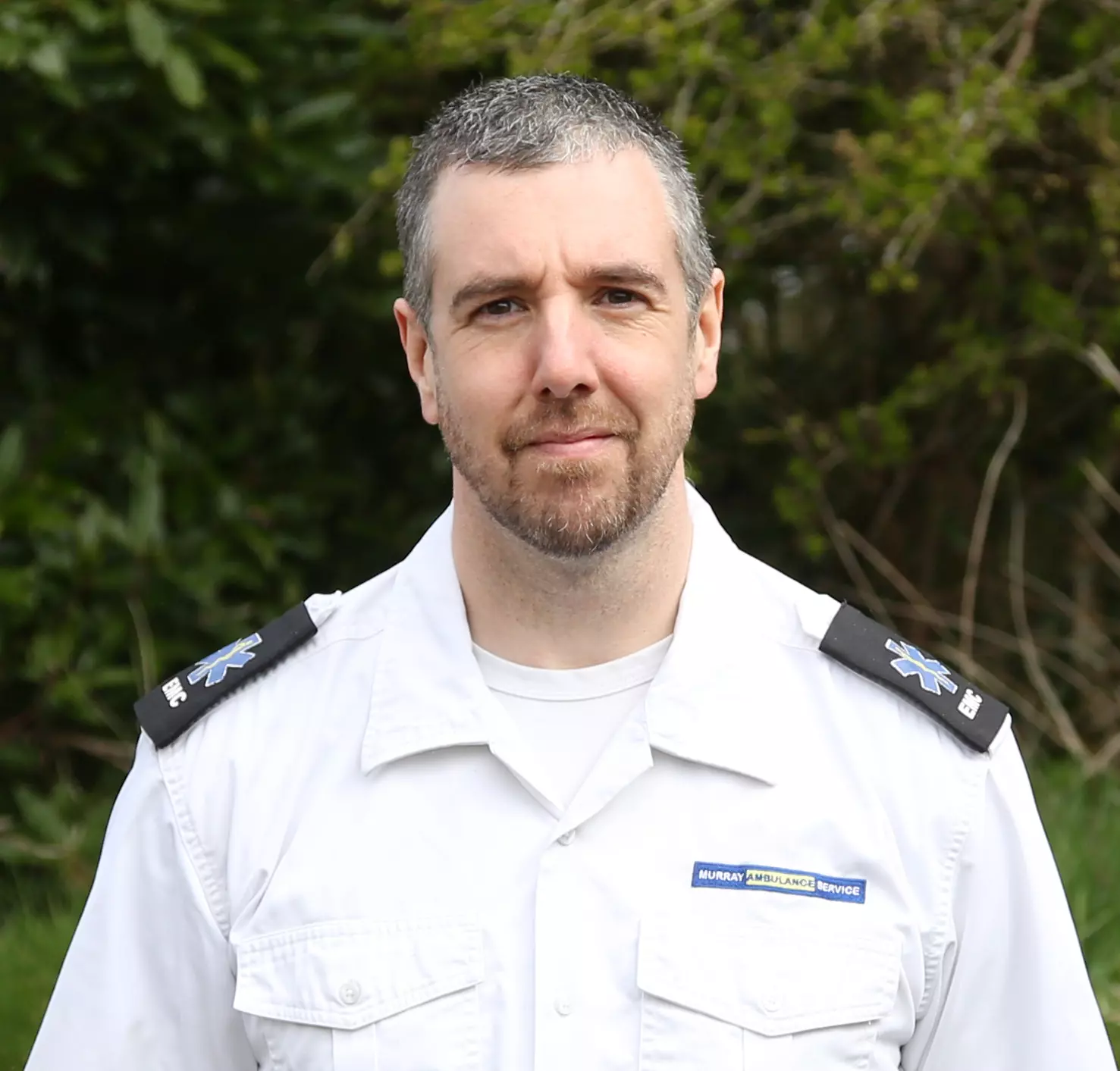 Darren Moran
Darren is the Head Ambulance Controller at Murray Ambulance Service. Darren was an Emergency Medical Dispatcher with the HSE for over 9 years before joining Murray Ambulance Service in 2016. Darren is also a keen photographer and runs a page called Firefly Photography.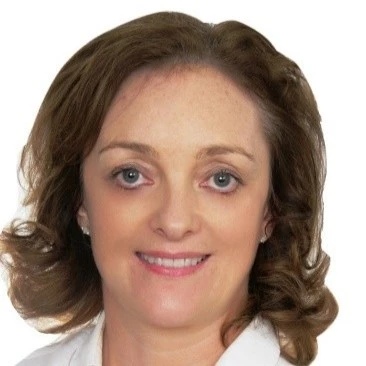 Carmel Giblin
Carmel Giblin is the HR Administrator at Murray Ambulance Service. Carmel is an innovative and versatile, CIPD qualified, HR professional, with excellent communication and organizational skills. Carmel is experienced in providing support at all levels of the organisation, from executive management to front line staff. Carmel has over 15 years experience in coaching, management and implementation of best practices and expanding the strength of the organization.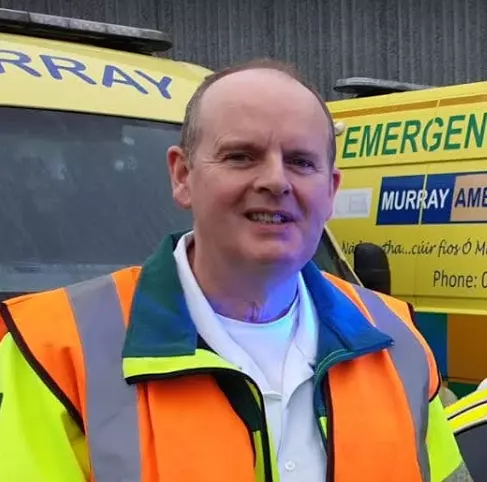 Peter Murray
Peter Murray is the head Emergency Services Driving Standards Instructor at Murray Ambulance Service. Peter, a highly experienced former police sergeant with 24 years service in An Garda Siochana, now works to ensure Murray Ambulance Service staff are some of the best trained drivers in Ireland.